10th International Congress, QEII Centre, London, UK.
IMPORTANT ANNOUNCEMENT
We are excited to announce the 10th International Congress, Psoriasis: from Gene to Clinic will take place as an in-person meeting.
The Congress will be held from Thursday 5th December – Saturday 7th December 2024 at the Queen Elizabeth II Centre, London, UK.
More information to follow in due course.
---
Programme Overview
Considerable progress has been made over recent years in our understanding of psoriasis at both fundamental basic science and clinical levels. Identification of immunopathological mechanisms that lead to the expression of disease and elucidation of cellular processes which control proliferation and differentiation are integral to the development of new therapies and therapeutic approaches specifically designed for psoriasis. Furthermore, significant progress has been made in understanding the genetic architecture of psoriasis which in turn highlight key biological pathways, some shared with other auto-immune diseases. Emerging evidence suggests that psoriasis is associated with risk of cardiovascular disease and other comorbidities. The true relationships between these conditions and determination of mechanisms will be important in the long-term management of psoriasis.
Building on the success of our previous International Congresses held every three years since 1996, Psoriasis: from Gene to Clinic is designed to provide a forum for experts from around the world to present and discuss cutting edge issues. Delegates are anticipated to include clinicians, scientists and members of the biotechnology and pharmaceutical industries.
To reflect the areas of current scientific and clinical interests, the meeting will concentrate on specific plenary topics: genes and pathogenesis; inflammation and immunity, comorbidites and targeted therapeutics.
There will be plenty of opportunity for free communications on any aspect of psoriasis, either as oral or poster presentations. Time will be available for informal discussions. The high quality of the meeting is again reflected in our choice of venue. The Queen Elizabeth II Conference Centre is uniquely situated in the shadow of Big Ben and Westminster Abbey. The welcome reception will take place at the Conference Centre and the Congress Dinner will be held at the magnificent Science Museum, a unique, historic venue in the heart of London.
December is an excellent time to visit London and we hope that you will be able to join us.
Gold Sponsors 2021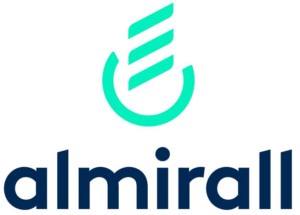 Silver Sponsors 2021
Co-Chairs
Jonathan Barker – London, UK
Christopher Griffiths – Manchester, UK
Scientific Committee
Herve Bachelez Paris, France
James Elder Ann Arbor, USA
Michel Gilliet Lausanne, Switzerland
Johann Gudjonsson, Ann Arbor, USA
Lars Iversen Aarhus, Denmark
James Krueger New York, USA
Errol Prens Rotterdam, The Netherlands
Jorg Prinz Munich, Germany
Catherine Smith London, UK
Peter van de Kerkhof Nijmegen, The Netherlands
Richard Warren Manchester, UK
Programme
The programme will concentrate on key issues relating to psoriasis at both scientific and clinical levels. There will be keynote and invited lecturers present. Plenary sessions will cover the following topics:
Genetics
Immunology and immunity
Co-morbidities and outcome measures
Targeted therapeutics
For further information please contact:
Organising Secretariat
Conference and Event Services
British Association of Dermatologists
4 Fitzroy Square, London W1T 5HQ
Tel: +44 (0)20 7391 6358 Fax: +44 (0)20 7388 0487
Email: conference@bad.org.uk
Website: www.psoriasisg2c.com
Registration for Psoriasis from Gene to Clinic has closed.
Due to COVID-19 restrictions registration places are currently for virtual registration only. We hope to have a limited number of physical places available at a later date. Please indicate when registering if you wish to be considered for a physical place.
Registration Rates
Category
Early rate
(up to 13 September)
Standard rate
(up to 30 November)
Late Registration
(subject to availability)
Delegate – Clinician/scientist*
£475
£575
£675
Research fellows/residents**
£300
£375
£450
Pharmaceutical Rep***
£675
£775
£875
*Applicants should hold a current clinical or scientific position and have a specific interest in psoriasis. This may be subject to the request for evidence of eligibility.
**Applications should be accompanied by a letter from the head of department confirming eligibility.
*** This rate applies to delegates from the sponsoring companies.
Please note that registration for the Congress will close on Tuesday 30th November. 
There are a limited number of places at the congress and delegates are advised to secure a physical place prior to booking travel and accommodation. Unless advised all registrations will be virtual. The organiser reserves the right to refuse any registrations if the criteria are not met or if the congress is over subscribed.
Official letter of invitation
Official letters of invitation, designed to meet administrative requirements in some countries, will be sent upon request. It must be understood that such letters do not dispense with payment of fees and other expenses that may be incurred, all of which must be paid by the participant. Requests for letters of invitation should be indicated when registering.
Social
Please note, due to COVID-19 restrictions, the below social events are to be confirmed
Welcome Reception
Thursday 9th December 2021
17:30 – 19:30
A welcome drinks reception will be held in the Queen Elizabeth II Conference Centre at the end of the day's scientific sessions on Thursday 9th December. All registered delegates are invited to attend. We hope this will be a perfect opportunity to relax, catch up with old acquaintances and form new friendships.
Congress Dinner – Science Museum
Friday 10th December
19:30 – 23:00
Congress Dinner tickets are FREE for in person attendee.
Tickets for accompanying persons are priced at £60 each.